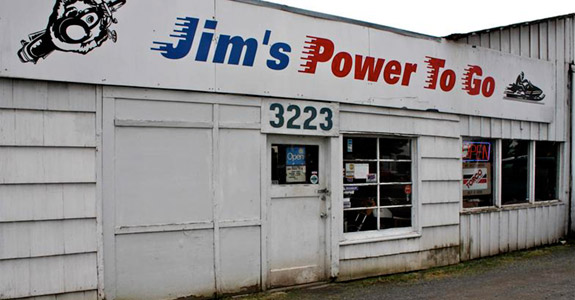 At Jim's Power To Go, we are proud to serve as your local experts for all motorcycle, ATV and snowmobile service and repair needs. From tune-ups to enhancements, we deliver quality results at competitive rates. Our services include:
Tune-ups: The key to motorcycle longevity and performance is regular maintenance and service. When you're looking for a team of experts to service your motorcycle or ATV, visit Jim's Power To Go. For decades, we have served as the premier motorcycle and ATV service shop in Eugene, OR.
Engine modifications: Don't trust just any mechanics with your engine modifications. The technicians at Jim's Power To Go live and breathe motorcycles, ATVS and snowmobiles and we are experts in handling any type of engine modifications. We're familiar with many types of engines and can take on any type of service you need.
Electrical repairs: Electrical problems can be a hassle. Not only are they difficult to diagnose, but also finding an expert capable of repairing them to your satisfaction can be nearly impossible. Lucky for you, the crew at Jim's Power To Go can handle any type of motorcycle or ATV repair in Eugene, OR.
Full cleanings: Are you rebuilding a motorcycle, ATV or snowmobile? Let our technicians complete a full and thorough internal cleaning in order to assist your restoration. We will get your vehicle looking brand new.
Alignment service: No matter how careful you are with your bike, you will occasionally need alignment service. Bring your motorcycle over to Jim's Power To Go and we will provide quick and affordable alignment service.
---
We service a variety of top brands, including:
---
For the absolute best in motorcycle, ATV and snowmobile repairs and maintenance, call Jim's Power To Go at 541-726-5205.