JIM'S POWER TO GO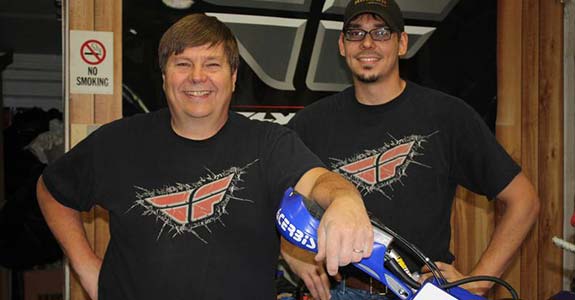 Motorcycle and Dirt Bike Repair Repair Eugene and Springfield, OR
For the very best in motorcycle and ATV maintenance and repairs, visit Jim's Power To Go. With over 45 years of experience, our technicians can handle any type of service you require and will deliver outstanding results for an affordable price.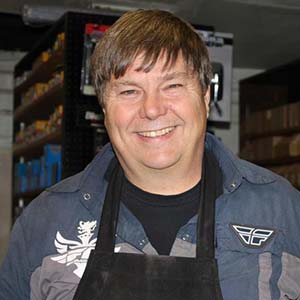 In 1968, at the age of 15, Jim Copley entered the world of motorcycle racing: he built his first 'Dirt Tracker.' Saturdays were spent at the three local racetracks: Albany, Benton Lane and Cottage Grove. These were what he called "my playground"—a newfound love.
The following year, Chuck Toftdahl approached Jim and offered him a job at his newly formed business, Chuck's Cycle Shop, located in Junction City, Oregon. Jim called this his Dream Job, sent by the Lord. Later, Chuck's Cycle Shop relocated and became Yamaha of Springfield. Jim worked at Yamaha for 18 years as the lead mechanic and shop foreman, which included not only various seminars and countless tech schools, but continual learning and fine tuning of his profession. Along with all types of motorcycles, his expertise expanded to include quads, snowmobiles and water vehicles.
In 1988, his dream took a giant leap forward along with his faith. Jim's Power To Go was born and with it the reality of owning his own motorcycle repair in Eugene, OR.
Jim has lived his whole life with a passion for motorsports. One of his early memories was cutting out motorcycle pictures from Sears catalogs and pasting them on his bedroom wall. Now, those pictures have become his dreams and passion come to life. Jim will begin his 25th year as a mechanic/business owner this year and his 45th year in the profession as a most knowledgeable, respected and highly qualified mechanic.
Our mission statement is simple: treat people the way we would want to be treated—with honesty and integrity. We want to give people what they pay for with the best service we can possibly give. We credit this formula with the success of 45 years in the industry. Our customers continue to choose us for motorcycle repair in Eugene, OR, because:
We are experts in motorcycle repairs and maintenance.
We provide a variety of services, including tune-ups, engine modifications and more.
We bring 45 years of experience to the business.
We repair motorcycles, ATVs, snowmobiles and dirt bikes in Eugene and Springfield, OR areas.
Our prices are competitive and fair.