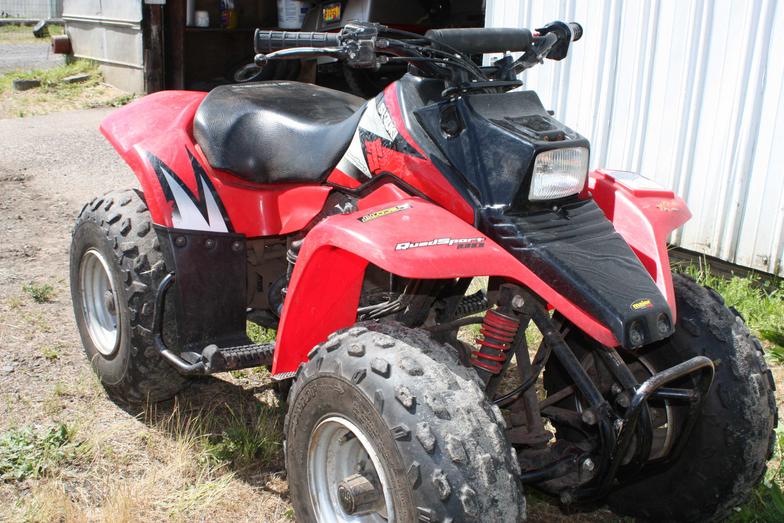 ATVs, motorcycles, dirt bikes and other power sport vehicles are only as good as the condition they're kept in and the functional components that power them. To that end, Jim's Power To Go wants to make sure that all of our sporting enthusiasts have access to the parts and accessories they need to help ensure the full functionality of their investments. We carry only parts from top name brands such as Kawasaki, Polaris, Yamaha and others, giving you peace of mind that you're getting the best parts possible. Whether you're looking for motorcycle accessories or essential ATV parts in Eugene, OR, make your first and only source for parts Jim's Power To Go. Take a look at all we have to offer you:
Motorcycle parts: From simple parts like mirrors and foot pegs, to more complex components like fuel filters and exhaust, we're here to ensure that no matter what you're hitting the road with, we've got the parts to complete it. From cruisers to touring bikes, make us your first and only source for motorcycle parts in Eugene, OR.
ATV parts: Whether you're blazing the trails off road or your ATV serves a functional purpose, we're here to see that it serves you to the highest degree of functionality possible. We've got a full gamut of parts to choose from, from top name brand suppliers, giving you peace of mind that no matter what year, make or model of ATV you're riding, it's in the best condition possible.
Dirt bike parts: From the budding dirt bike enthusiast to a seasoned rider, know that we're here to make sure you've got the parts and components you need for your bike, whether you're a competitive rider or just a recreational biker. We're also your home for the best gear and all of the essentials you need to stay safe.
Snowmobile parts: Having the right parts for your snowmobile can be the difference between spending a day on the trails and spending hours slaving over simple fixes and discombobulated parts. Don't let inferior parts and components bring down your snowmobile—trust that we've got only top quality applications for your machine.
Accessories: From lights and safety equipment to custom moldings and unique decals, Jim's Power To Go is home to all of the accessories you could want for your motorcycle, ATV, dirt bike or snowmobile.
When you're in the market for the very best in parts and accessories, there's no beating Jim's Power To Go! Stop on by or give us a call today at 541-726-5205 to inquire about our full selection of parts. We're ready to serve you!